Haviland 4 Cups & Saucers Schleiger 52 Pink Flowers withGold on Handle 1894-1931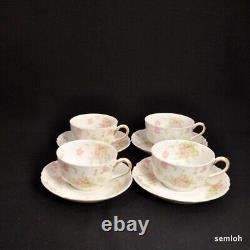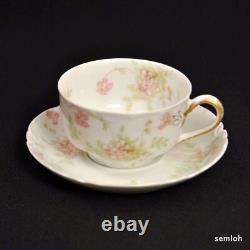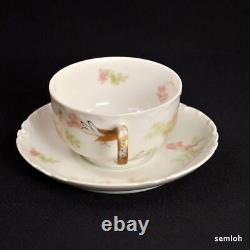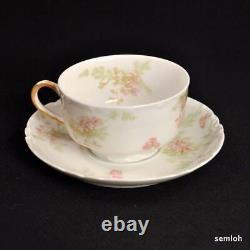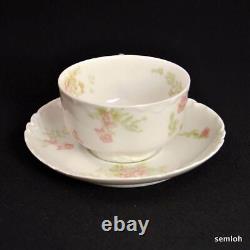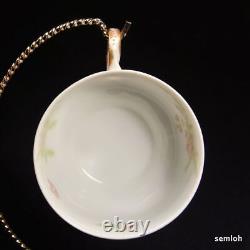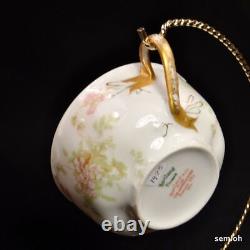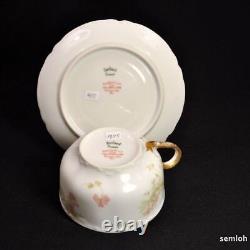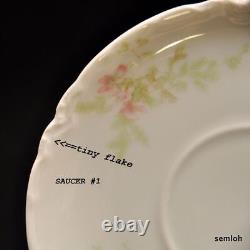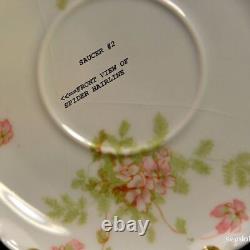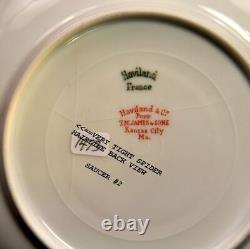 The handles flare to the right and left with a fanciful gold ribbon. This is on the Ranson blank #1. The key to identifying this pattern is the green ferns in the background.
Theodore left to establish his own firm in 1892.